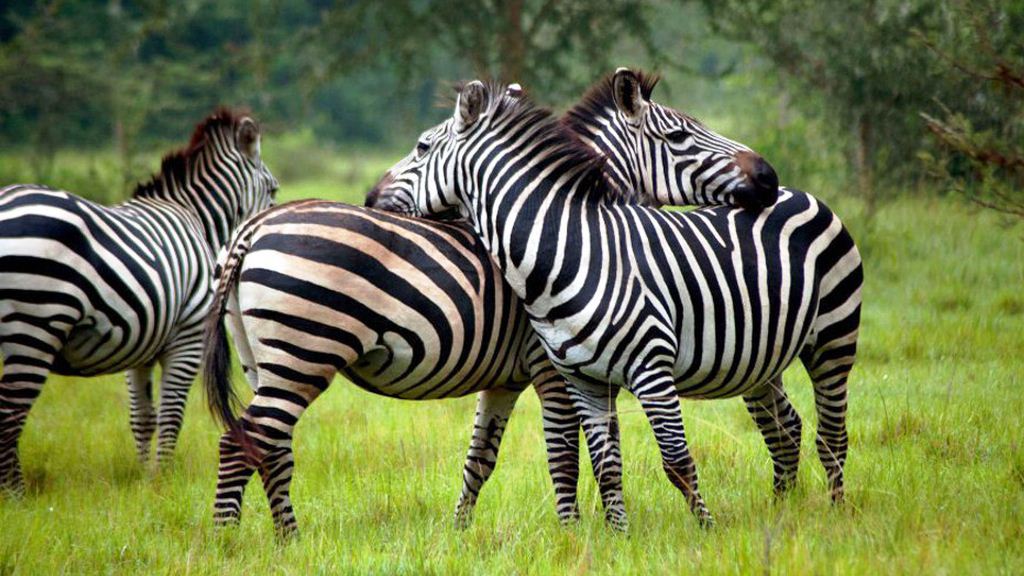 Day 1: Drive to Lake Mburo, stop by equator, crafts village
Meet and greet with our local guide over breakfast, and then after we drive heading to southwestern Uganda. En route, there is a local community popular for making local drums and crafts and a fruit market. Stopover, admire and buy yourself souvenirs. Proceed to the Equator line taken as one beautiful scenery in Africa - the pathway of the sun and take photographs. Early afternoon, arrive in Lake Mburo for a lunch in the park grounds as you marvel at the game and birds within the park. Take a game drive in the afternoon and look out for zebras, topis, buffalo, eland, impala, water hogs, waterbucks etc.
Day 2: Game drive and hike at Lake Mburo National Game Park
After an early breakfast we depart for Bwindi Impenetrable Forest via Mbarara town.
We drive through stunning volcanic landscape adorned with steep sided hills covered from top to bottom in neatly terraced plantations of bananas, tea and thick montane forests to Bwindi Impenetrable Forest National Park. The Bwindi area is a highly fertile, mountainous region with steep sided hills covered from top to bottom in neatly terraced rows of cultivation. You are really driving through the "Banana Republic" with banana plantations all around you, steep hills, small rivers……just amazing scenery. Arrive late afternoon at the park and check-in at accommodation.
Day 3: To Queen Elizabeth National Park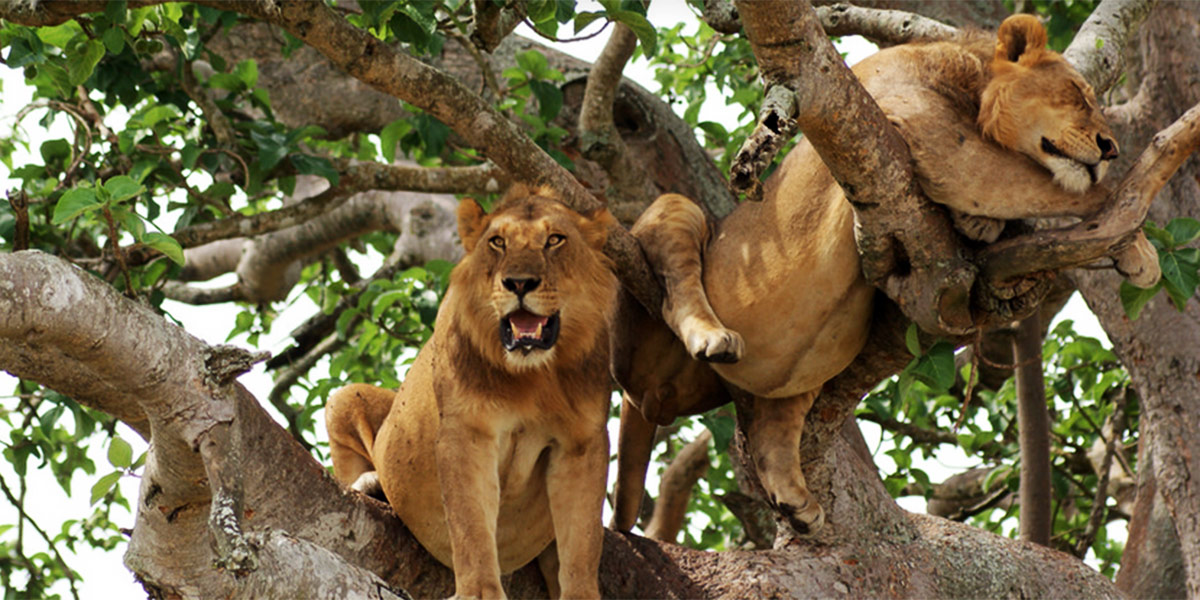 On the third day you will enjoy surely. After breakfast, proceed for the morning briefing before enjoying the highlight of the trip- Gorilla trekking, which may last the entire day. We trek through the rainforest and bamboo covered slopes, accompanied by a guide and trackers, in search of a mountain gorilla family. The walking can sometimes be tough and long, but when you catch a glimpse of the magnificent silverback, any discomforts will be quickly forgotten. When sighted, visitors will be guided to within 6 meters from the gorillas, sit around them for a whole hour while gazing into their big round eyes. 
Gorilla trekking is unpredictable. It's difficult to foresee how many hours you will hike. The gorilla excursion can take from 2 up to 8 hours. Expect to walk along distance in steep and muddy conditions, sometimes with rain overhead, before you encounter any gorillas. A good physical condition is recommended. For conservation purposes, time spent with the gorillas is limited to one hour. A ranger will brief you on how to behave with the gorillas.
While most of today's forests are no more than 12,000 years old, Bwindi's vegetation has been weaving itself into tangles over at least 25,000 years, in the process accumulating a lengthy species list. This includes 310 species of butterfly, 51 reptiles, 200 trees, 88 moths and an exceptional 120 types of mammal including 10 primates. The latter includes chimpanzee, L'Hoest's, red tailed and blue monkey, black and white colobus, baboon, and Bwindi's most famous resident, the mountain gorilla. Bwindi is a prime destination for birdwatchers. Its 350 species include seven which are IUCN red data listed and 90% of all Albertine rift endemics, species which are difficult or impossible to see in any other part of East Africa.
Day 4: Game drive and boot safari on Kazinga Channel 
After breakfast we drive through stunning savannah grasslands as we head to the southern sector of Queen Elizabeth National Park, Ishasha a much more remote and less-traveled part of Queen Elizabeth National Park, but one which has a sense of exclusivity and remoteness. The game densities here are high, and this region has reported some of the largest herds of Elephant anywhere in Uganda, as it is their main migration corridor between Uganda and the DRC. 
As we enter the park, we do a game drive in search of the wild game. We continue and drive to the northern circuit which is the area near the main road known for its tree climbing lions. We look particularly at the many fig trees where lions like to stay. But we also visit the Uganda kob mating ground which is their preferred hunting area.
Day 5: Drive to Ishasha to spot tree climbing lions
We set out early in the morning for a game drive in the northern part of the park on the Kasenyi Track in search of lions, elephants, solitary buffaloes. This is the best time for opportunities of viewing the cats in action owing to the vast population of Uganda Kobs. We have an excellent chance to view just about every animal here at very close range. In the afternoon we will go for a launch trip along the Kazinga Channel. This gives you the opportunity to view wildlife up close: hippo's huff and spray at a mere feet away from the boat, buffalo linger in the shallows. The shores of the channel are also home to an array of birds including pink backed pelicans, pied and malachite kingfishers, saddle billed stork and many others.
Day 6: Drive back to Kampala
Breakfast and head for Kampala (about 5 hours driving) via Mubende. This route travels through breathtaking scenery and delightfully rolling plantations, some of the best in Uganda. Depending on how much time we have on us we can tour around Kampala's crafts and souvenirs markets before checking in at your hotel or being transferred to the airport.